Amazon Fire 7 16GB Tablet In Black
Faster 1.3 GHz quad-core processor
Up to 7 hours of reading, browsing the web, watching video, and listening to music
1 GB of RAM
2 MP front and rear-facing cameras with 720p HD video recording
Dual-band Wi-Fi
1-year limited warranty
Enjoy millions of Kindle eBooks, movies, TV episodes, songs, apps, and games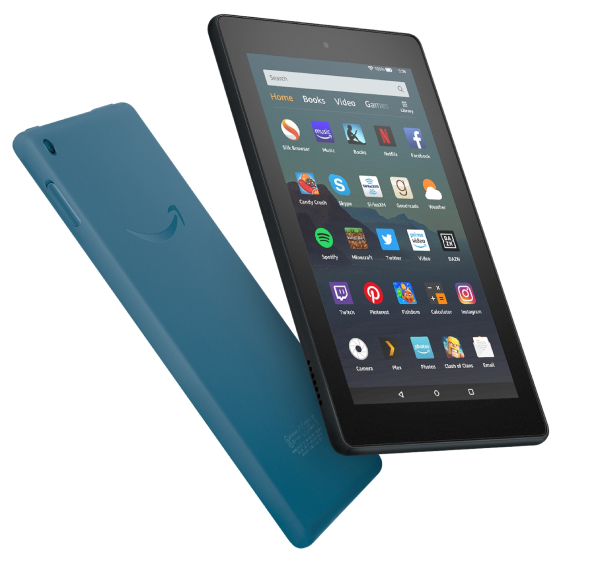 Engineered and tested by Amazon, Fire 7 now has 2X the storage, a faster quad-core processor, and is 2X as durable as the latest iPad mini. Complete tasks, enjoy movies on the go, and browse recipes—making your every day easier.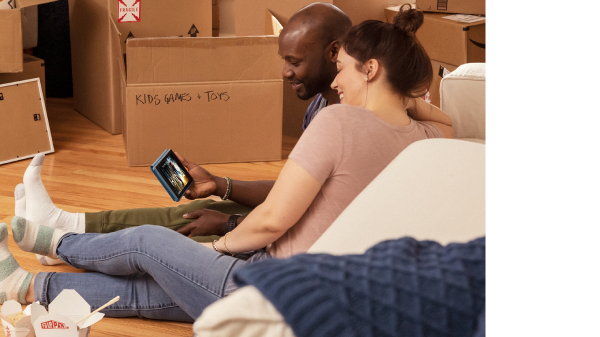 Designed For Entertainment
Enjoy access to millions of eBooks, movies, TV episodes, games, apps, and songs. Stream or download videos from Prime Video, Netflix, and Disney+.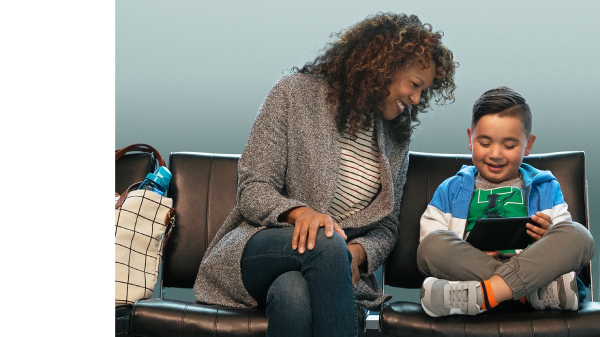 Great for the entire family
With parental controls enabled, parents can limit access to certain apps, music, books, and shopping. Parents can also create daily curfews to limit screen time.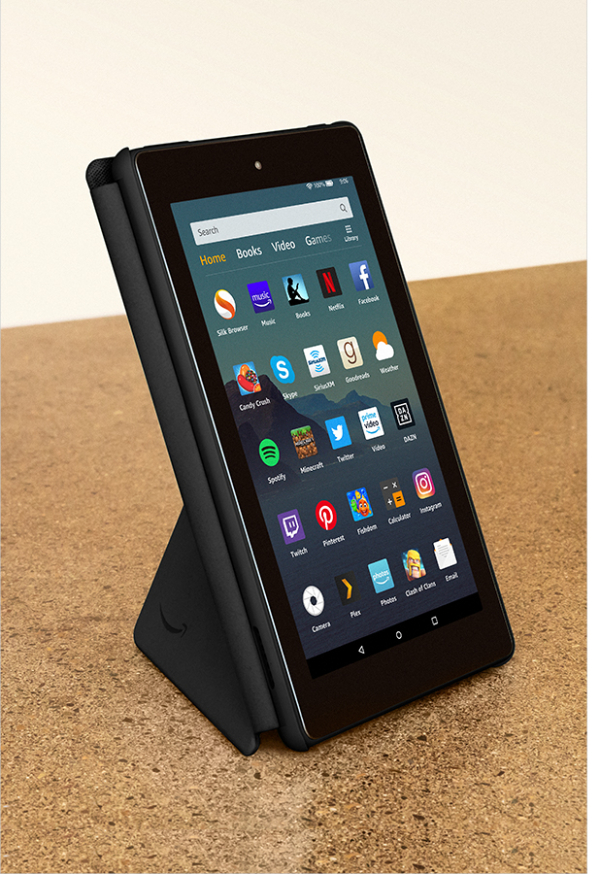 Protect your tablet
Designed by Amazon, the slim, form-fitting case with built-in stand allows for hands-free viewing in landscape and portrait orientations.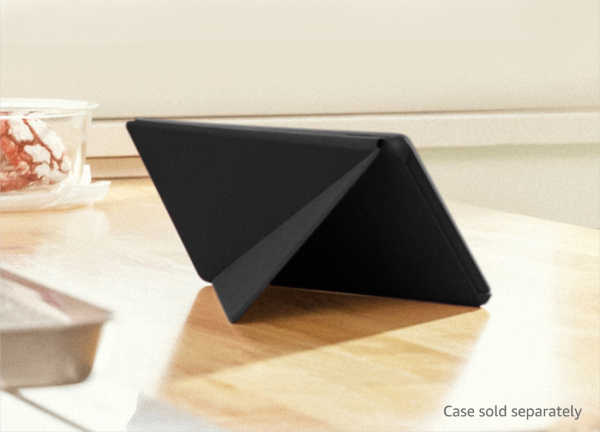 The cover remains securely closed at home or on the go with a magnetic closure. Easy access to buttons, ports, and cameras.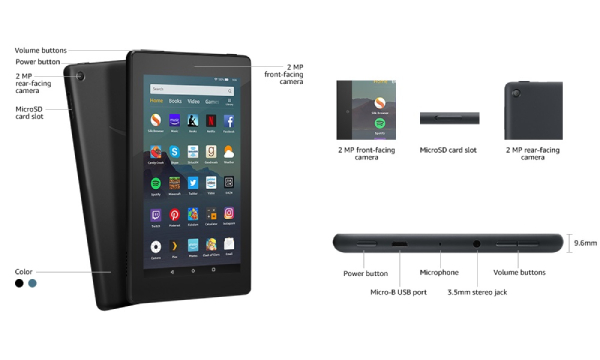 Technical Details
Specifications
Display
17.7 cm (7 inch) touchscreen, 1024 x 600 resolution at 171 ppi, SD video playback, with IPS (in-plane switching) technology and advanced polarizing filter.
Size
192 x 115 x 9.6 mm
Weight
286 grams.
CPU & RAM
Quad-Core 1.3 GHz with 1 GB of RAM
Storage
16 GB (9.4 GB available to user)Add microSD card for up to 512 GB of additional storage. Some apps may require that they are installed on internal storage. App or feature updates may impact available storage. Some apps may require that they are installed on internal storage.
Battery Life
Up to 7 hours of reading, surfing the web, watching video, and listening to music. Battery life will vary based on device settings, usage, and other factors such as web browsing and downloading content. Certain software features or apps may reduce battery life.
Charge Time
Fully charges in approximately 4 hours using the micro-USB power adapter included in the box.
Wi-Fi Connectivity
Single-antenna dual-band Wi-Fi. Supports public and private Wi-Fi networks or hotspots that use the dual-band 802.11a, 802.11b, 802.11g, or 802.11n standard with support for WEP, WPA, and WPA2 security using password authenticationdoes not support connecting to ad-hoc (or peer-to-peer) Wi-Fi networks. WiFi 6 (802.11 ax) is not currently supported.
4G Connectivity
N/A
Ports
USB 2.0 (micro-B connector) to connect to a PC/Macintosh computer, or to charge your device with the included power adapter; microSD slot for external storage.
Audio
3.5 mm stereo jack and integrated speaker
Sensors
Accelerometer
Camera Specs
2 MP front and rear-facing cameras with 720p HD video recording
Additional Features
External volume controls, built-in Bluetooth with support for A2DP compatible stereo headphones, speakers, microphone, and LE accessories support
Accessibility Features
VoiceView screen reader enables access to the vast majority of Fire tablet features for users who are blind or visually impaired using text-to-speech or a connected refreshable braille display. Screen magnifier enables viewers to zoom in and out, and pan around the screen. Fire tablets also include accessibility settings for Closed Captioning, Font Size, High Contrast Text, Color Inversion, Color Correction, and Convert Stereo to Mono audio.
Included in the Box
Fire 7 tablet, USB 2.0 cable, 5W power adaptor, and Quick Start Guide