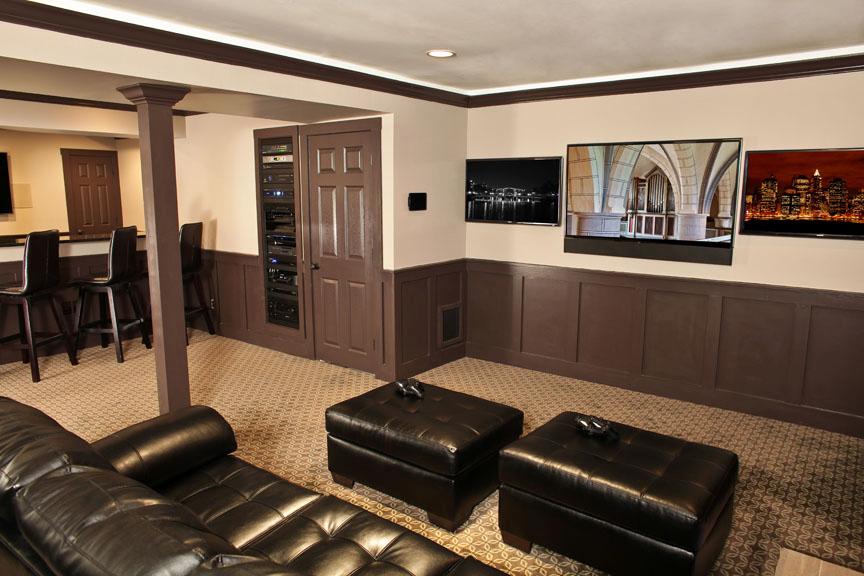 The Power Centre has provided the highest quality audio and video systems to thousands of discerning clients. Our years of success is based on a simple concept: address our customer's needs first and foremost, offer only the top performing products at competitive prices, and deliver the very best after-the-sale support and service.
Our dedicated staff of trained professionals are the foundation of our company and will always work hard to do whatever it takes to exceed our customer's expectations.
Our comprehensive consumer protection policies provide you with a safety net that guarantees you complete satisfaction. Regardless of your needs or budget, The Power Centre can provide you with the very best value in home entertainment.
Our designers will work with your architect, contractor, cabintemaker and other trades to provide the technical specifications and mechanical design for all integrated systems.
The Power Centre is proud to offer CEDIA (Custom Electronic Design and Installation Association) trained and certified installers, assuring you of our commitment to excellence in the design and installation of electronics in your home.
Some of the services we offer:
Home Theatre installation and calibration. From basic setup and delivery to hiding wiring, speaker installation and panel TV mounting.
Master/Universal remote control programming
Multi-room audio setup with iPod audio/video integration and more
Setup for indoor or outdoor usage