Samsung 6.0 cu. ft. WV9900 FlexWash Washer And Samsung 7.5 cu. ft. DV9900 FlexDry Electric Dryer WV60M9900AV-DVE60M9900V 9900 Pair

Or as low as $533.33/month over 9 months. Apply Now

Samsung 6.0 cu. ft. WV9900 FlexWash Washer And Samsung 7.5 cu. ft. DV9900 FlexDry Electric Dryer WV60M9900AV-DVE60M9900V 9900 Pair
WV60M9900AV-DVE60M9900V
$4,799.98
Samsung 6.0 cu. ft. WV9900 FlexWash Washer - WV60M9900AV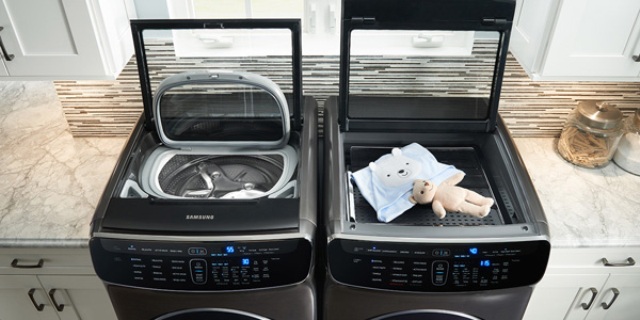 FlexWash
Two washers in one lets you wash separate loads at the same time, or independently. With two individually controlled washers in the same unit, you can run two kinds of washes with different settings and options, keeping your various types of clothes clean and in great condition.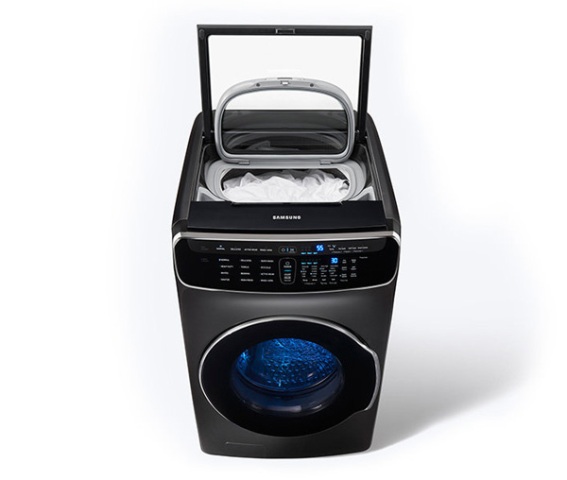 6.0 cu. ft. Total Capacity
The largest 5.0 cu. ft. capacity lower washer in its class translates to fewer loads to save time, while the 1.0 cu. ft. upper washer lets you conveniently wash smaller loads.Read More
Samsung 7.5 cu. ft. DV9900 FlexDry Electric Dryer - DVE60M9900V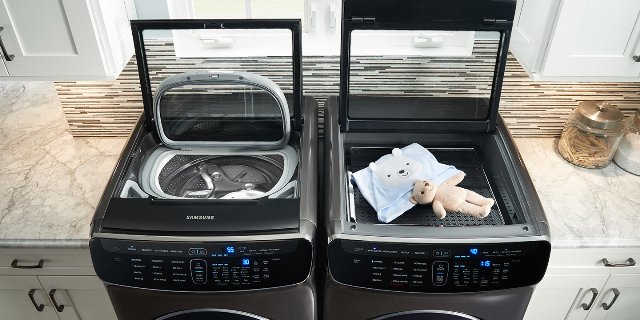 FlexDry
Two dryers in one lets you dry delicates and everyday garments at the same time, or independently. By combining a conventional large capacity dryer with a delicate dryer, you can dry everyday clothes and delicates that need gentle care to keep your items in great condition.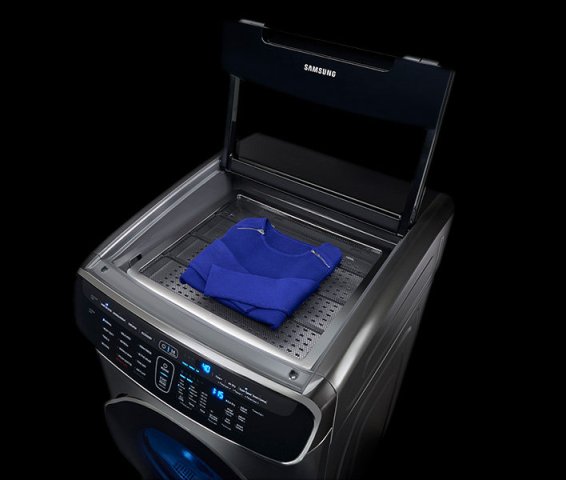 Delicate Dryer
Flat dry delicates, sweaters, and accessorie to prevent items from shrinking and fabric damage. Unlike conventional dryers, the delicate dryer does not tumble.Read More