Razor Electric Powered 3-Wheeler Power Rider - Power Rider 360

Razor Electric Powered 3-Wheeler Power Rider - Power Rider 360
Power Rider 360
$399.99
Literature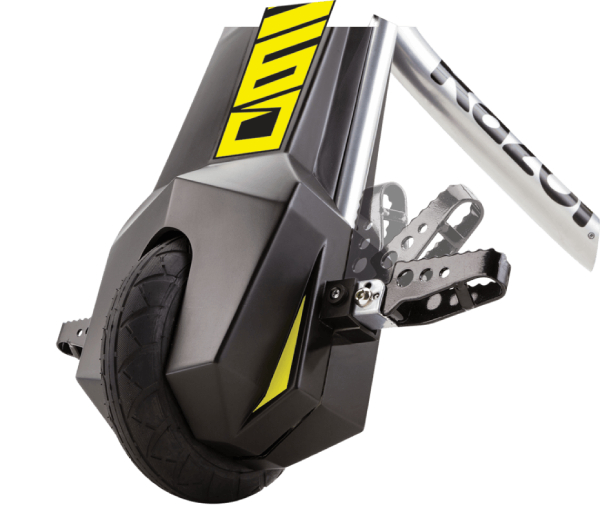 ELECTRIC 3-WHEEL POWER
Blast into the future with the PowerRider 360 electric powered 3-wheeler. Features a chain-driven motor, with push button throttle, front, hand operated braking system, hi-impact pneumatic front wheel and folding foot pegs for easy enter and exit.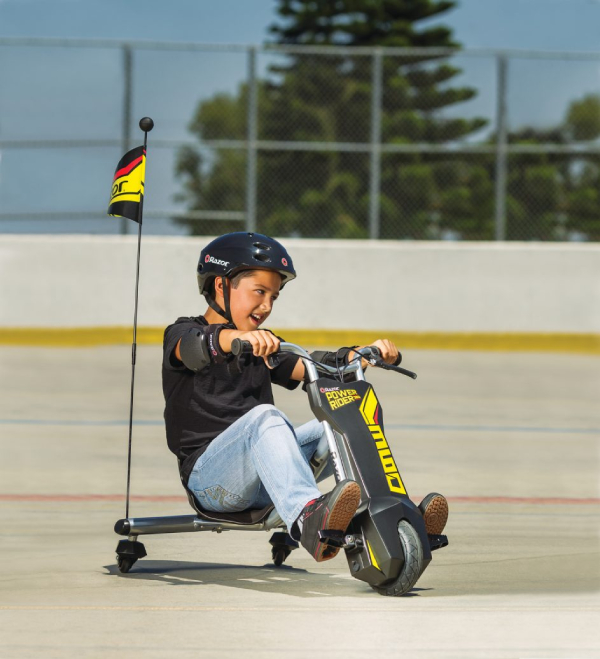 AND YOU'RE OFF!
With the push of a button, you're off – no pedaling required. Race at speeds up to 9 mph, cut full 360 degree spins, slide, even drift on PowerRider 360's high-performance duel inclined rear caster wheels.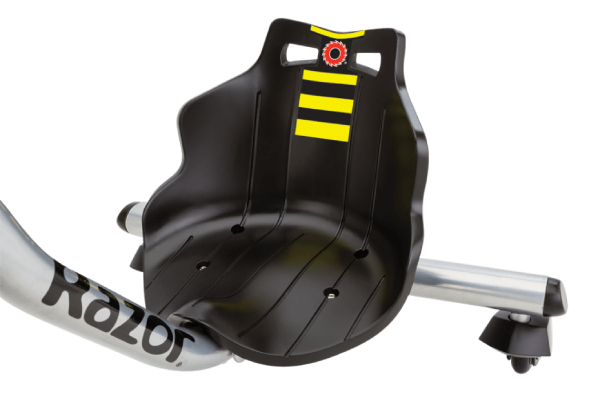 MOTO-STYLE DESIGN
Welded steel frame with moto-style double crown fork design create a unique look for this electric tricycle. Bonus! Steering can help kids develop core and neck strength while seated, as well as arm extension and reach while holding the handlebars and operating the hand-powered front brake.
Features
360-degree spins, slide and drift
Dual inclined, rear caster wheels offer fun drifting and 360-degree spinning action
High-impact, pneumatic front wheel for strength
Push button throttle for ideal speed control
Hand-operated front brake for reliable stopping
Chain driven motor offers power
Rubber grips offer comfort
Welded steel fork with a moto-style, double crown design
Some Assembly Required
Specifications
Speed
Up to 9 mph (13 kmh)
Run Time
Up to 30 minutes of continuous use
Motor
High-torque, chain-driven
Throttle
Push button
Brake
Front, hand operated
Frame/Fork
Welded steel
Handlebars
MX-style double crown design
Grips
Soft rubber
Front Wheel
Hi-impact pneumatic wheel
Rear Wheels
Dual inclined caster wheels for drifting and spinning
Foot Pegs
Folding
Battery
12V sealed lead acid, rechargeable
Includes
Battery charger and flag