Klipsch Dolby Atoms Elevation / Surround Speaker - R41SAB

Or as low as $216.33/month over 3 months. Apply Now
Literature
Standing at only 37" tall, yet able to produce deep bass extension, The R-610F floorstanding speaker takes your movies and music to another level by delivering incredible sound from our signature Klipsch horn-loaded tweeter and a spun-copper IMG woofer.
Features:
1" Aluminum LTS tweeter
90x90 Square Tractrix Horn
Single 6.5" Spun-Copper IMG Woofers
Bass-Reflex via Rear-Firing Tractrix® ports
Strong, Flexible Removable Magnetic Grille
Dimensions: 37" x 9.4" x 15.1"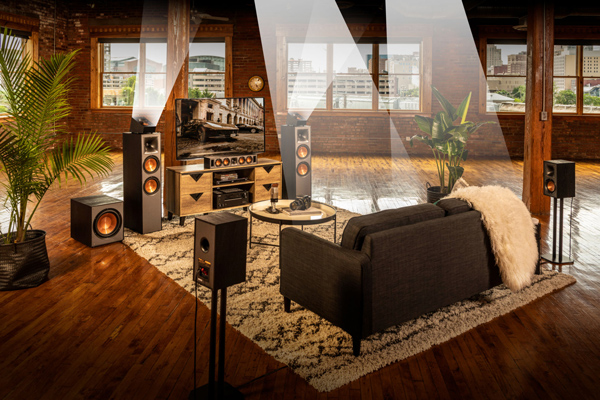 DOLBY ATMOS
To put it simply, Dolby Atmos® is the greatest advancement in home and cinema audio since surround sound. The addition of elevation speakers reflects sound from the ceiling to put sound anywhere in your room - making you feel like you're truly in the middle of the action.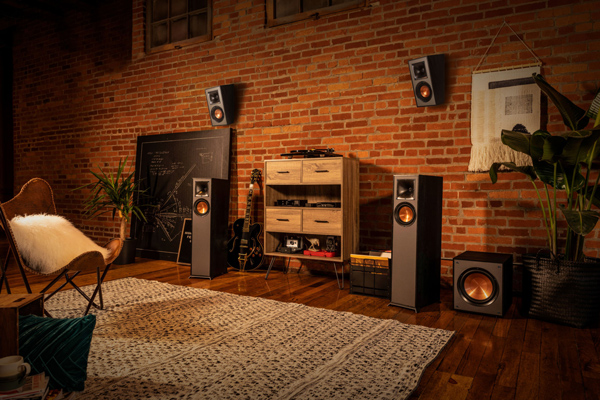 ELEVATE AND SURROUND
In additional to delivering overhead sound effects as a Dolby Atmos speaker topper, The R-41SA is designed to be wall-mounted as a front, rear or side elevation speaker - or as a versatile side or rear surround sound speaker.
The keyhold mounting system makes it easy to add these incredible sound effects to your home theater system for a true cinema-grade listening experience.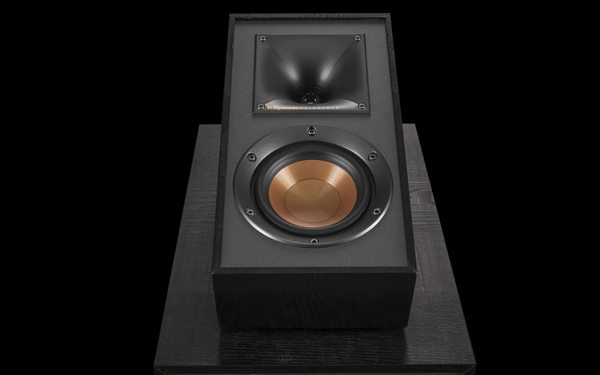 TRACTRIX® HORN TECHNOLOGY
Klipsch exclusive 90x90º Tractrix® horn technology ensures the R-820F high frequency energy is aimed at the listener and reduces artificial reverb or filtering caused by indirect sound bouncing off of walls. Using this proprietary focused technology gives you the best clarity, dynamics, and detail from your movies and music.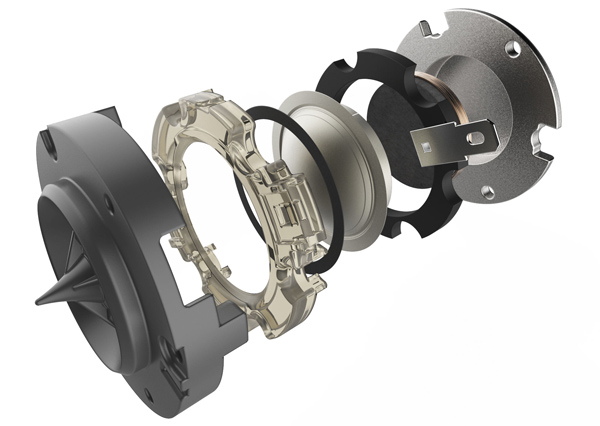 LINEAR TRAVEL SUSPENSION TWEETER WITH KAPTON® SUSPENSION
Klipsch exclusive Linear Travel Suspension (LTS) aluminum tweeter minimizes distortion for enhanced, detailed performances. Using Kapton®, an extremely light and rigid material, in the tweeter suspension provides high efficiency and improve resolution and detail. LTS tweeters are a hallmark of Klipsch speakers, making them some of the best speakers in the world.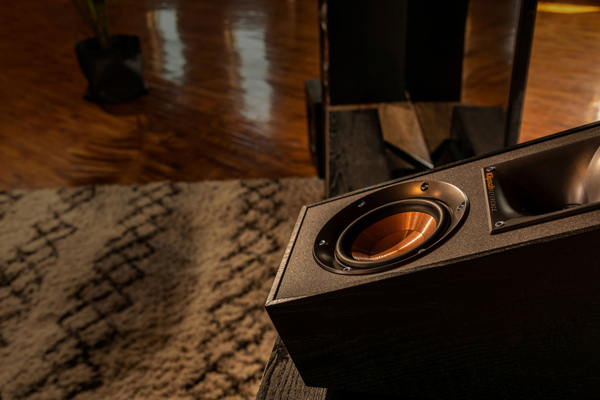 SPUN COPPER IMG WOOFERS
Injection Molded Graphite (IMG) woofer cones are exceptionally light while being extremely rigid – providing remarkable low frequency response, with minimal cone breakup and distortion. When paired with the Tractrix Horn-Loaded LTS Tweeter, it provides speaker efficiency highest in its class.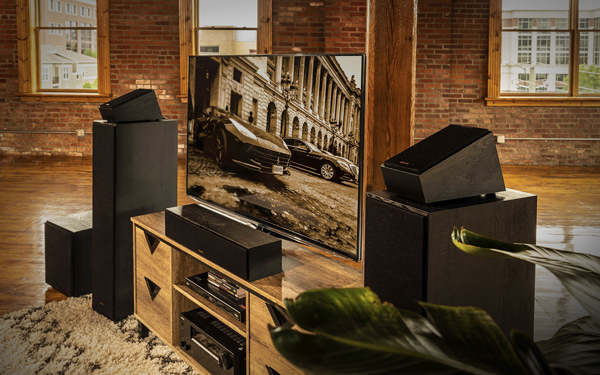 SLEEK DESIGN
Exposed fasteners, angled feet, low profile magnetic grilles and a scratch-resistant, textured wood grain vinyl give the R-820F floorstanding speaker a polished, modern appearance.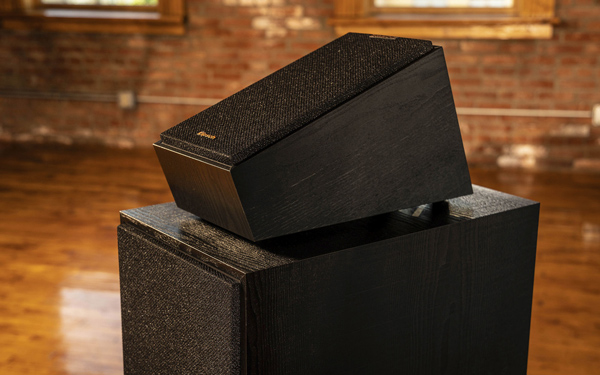 HIGH QUALITY CABINET DESIGN
Reinforced MDF construction reduces cabinet vibration for less audible coloration and improved sonic accuracy - giving you the ultimate listening experience that's built to last.