36" Samsung 3 Door Bespoke French Door Refrigerator With Beverage Center in Stainless Steel - RF30BB6600QLAA
Read Reviews 4.62 (13)
Write a review
92% would recommend this to a friend
Price
$3,999.99
Savings
$1,200.00
Our Price

$

2,799.99

CAD

Or as low as $311.11/month over 9 months. Apply Now

36" Samsung 3 Door Bespoke French Door Refrigerator With Beverage Center in Stainless Steel - RF30BB6600QLAA
RF30BB6600QLAA
Literature
Designed for you, by you
A stylishly unique design
Ice your way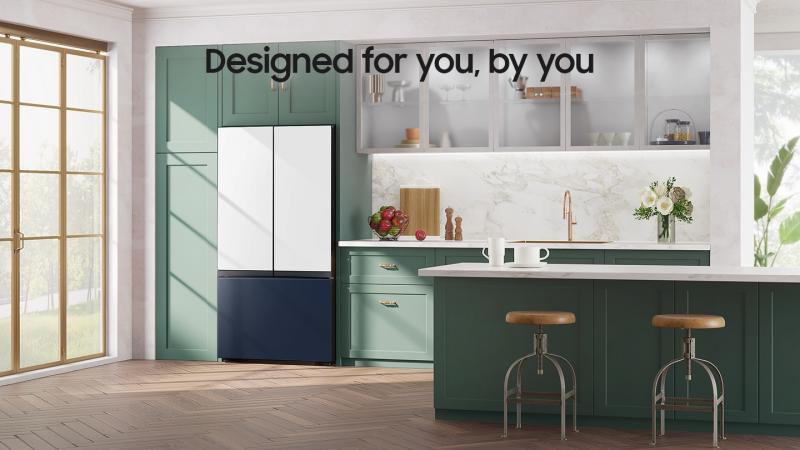 A stylishly unique design
Bespoke-Customizable Design
Create a beautifully stylish and unique kitchen space with a customizable design. It is available in a choice of 2 finishes: a premium steel, a stylish glass. And you can combine these with various door colors to suit your personal taste.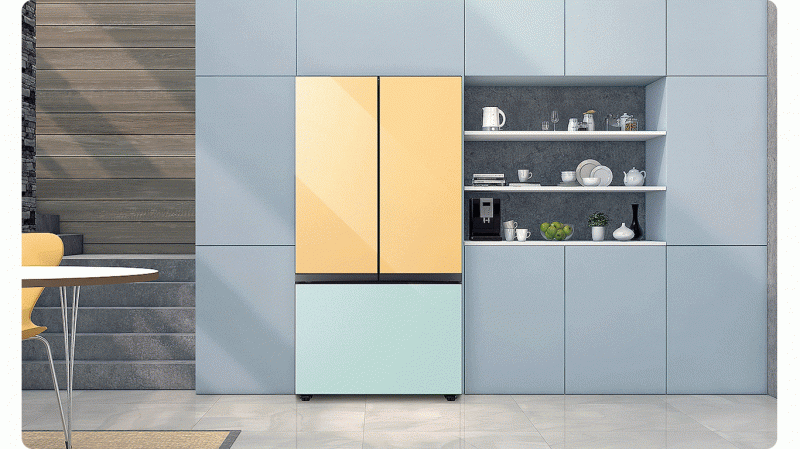 Water two ways
Beverage Center (*Optional)
Enjoy easy access to refreshingly cold and flavored water. The Beverage Center inside the fridge is easily accessible, but stays more hygienic. It has a dishwasher safe** and BPA free*** Autofill Pitcher for purified water, which can be infused with fruits or herbs, so it's always ready to serve.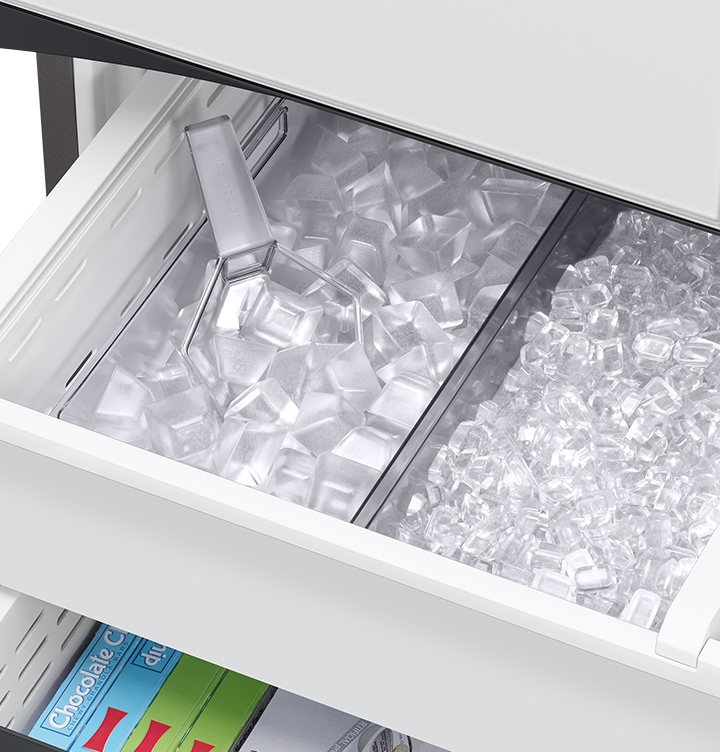 More space for food
Large Capacity
Store much more food, much more neatly – so it's quick and easy to put in, find and take out. There is plenty of room in the fridge and freezer to store all your weekly grocery shopping. It makes it much easier to keep everything efficiently organized.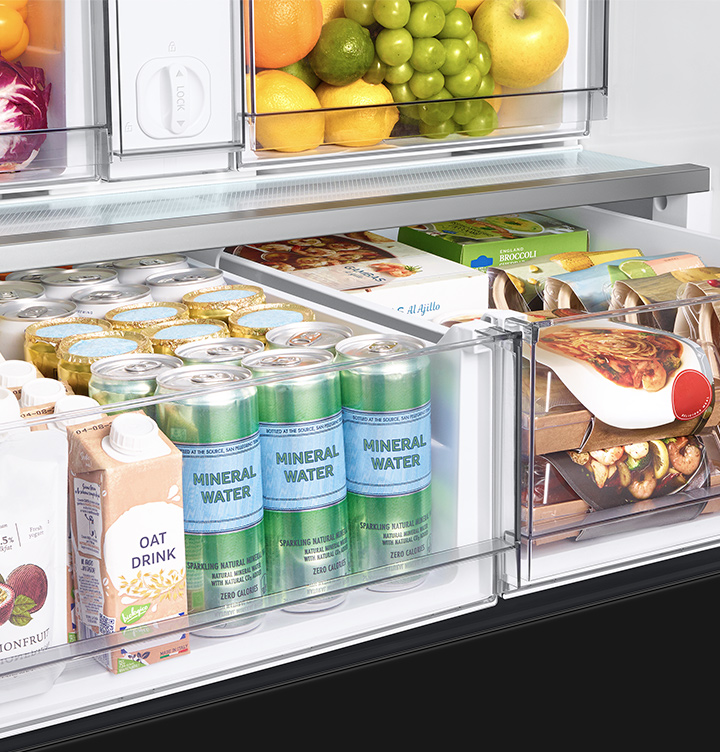 Ice your way
Dual Auto Ice Maker
Make sure you are always prepared for any occasion with two different types of ice. The Dual Auto Ice Maker makes both Cubed Ice and Ice Bites, which chill drinks much faster. It can make 5.3lbs of ice a day and store up to 9.9lbs*. And, as it's in the freezer, it frees-up space in the fridge.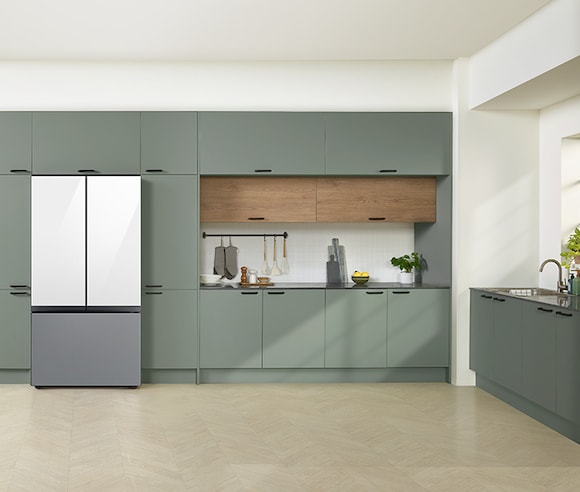 Store more meat & fish more effectively
New Big Pantry
Take special care of delicate foods. The New Big Pantry is a separate drawer that lets you store much more meat, poultry and fish, including large-sized items. You can also store various types of packaged items, like pre-prepared food, MHR and meal kits. Even drinks cans can be stored upright.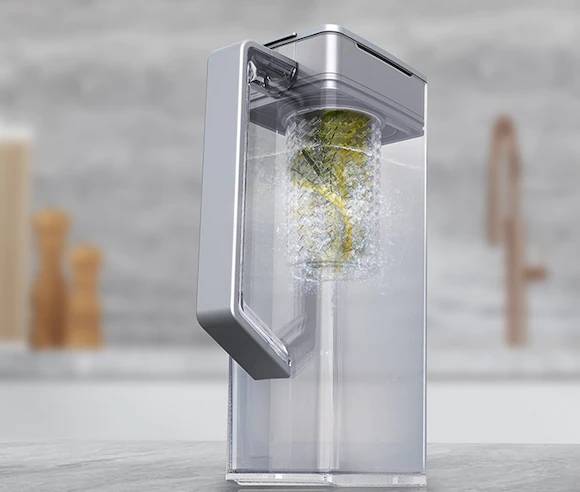 Always chilled water
Autofill Pitcher
Enjoy refreshingly cold and flavored water immediately. The dishwasher safe* and BPA free** 1.4L (48oz) Autofill Water Pitcher automatically fills with purified water when put in the fridge. Using a built-in Infuser***, you can also add fruits or herbs to create deliciously flavored beverages.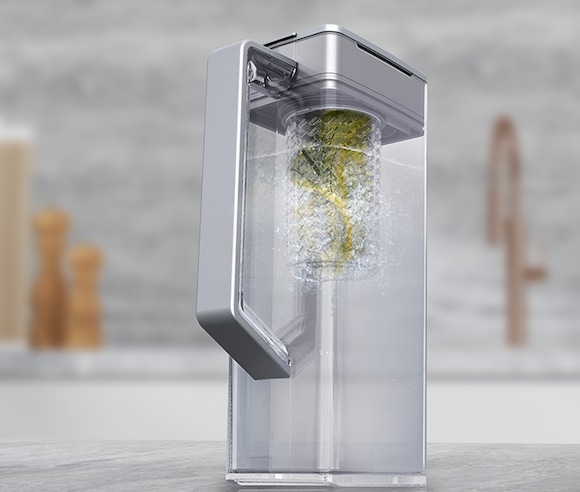 Seamlessly stylish
Built-in Look
Give your home a stylishly simple and sleek appearance. Its minimalist design is both neat and modern, but won't look out of place with existing appliances and cabinets. It has beautiful flat doors with no external water dispenser and recessed handles, which don't protrude and get in the way.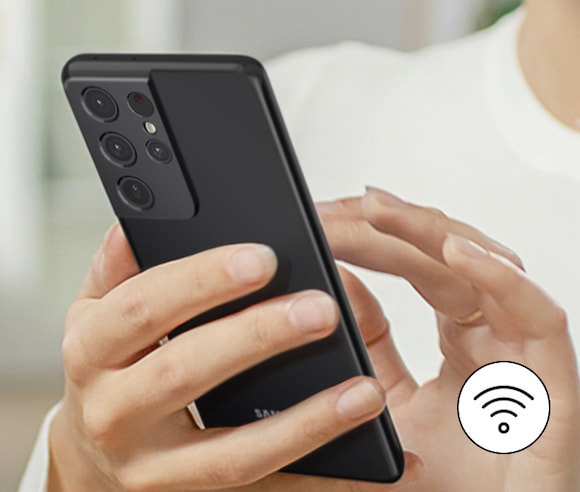 Moist freshness with independent cooling
Twin Cooling Plus™
Twin Cooling Plus™ optimizes the temperature and humidity in the fridge and freezer using independent cooling in each compartment. It preserves fruits and vegetables in the best conditions and protects its natural flavor by preventing odors from mixing.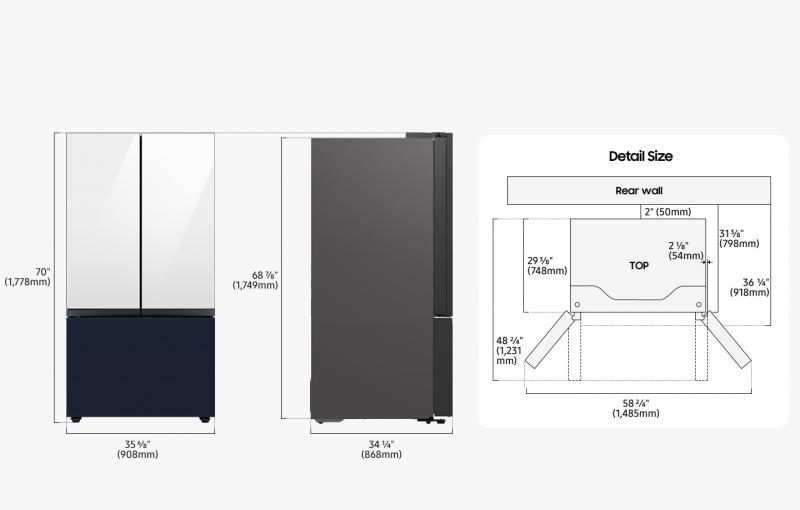 Easy remote control anytime, anywhere
Wi-fi Embedded
Monitor and manage the refrigerator's performance anytime, anywhere using its embedded Wi-Fi and the SmartThings App*. You can control the Rapid Cooling modes, change the temperature and get alerts if the door is left open. You can also monitor its energy consumption and diagnose any issues.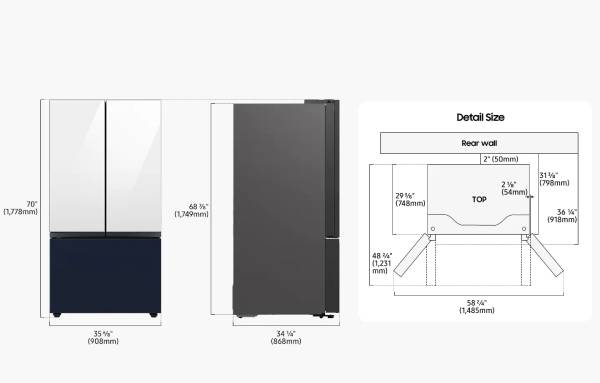 How to measure
Capacity
Net Total (cu.ft)
30.1
Net for Freezer (cu.ft)
21.1
Net for Fridge (cu.ft)
9
Physical specifications & size
Net Dimension (WxHxD)(inch)
35 6/8 x 70 x 34 1/4
Net Width (inch)
35.75
Net Case Height with Hinge (inch)
70
Net Depth with Door Handle (inch)
34.25
Net Case Height without Hinge (inch)
68.875
Net Depth without Door Handle (inch)
34.25
Net Depth without Door (inch)
29.375
Packing Dimension (WxHxD)(inch)
38 1/4 x 76 3/4 x 36 1/4
Packing Weight (kg)
160
Net Weight (kg)
149
20/40/40H (Container)
12(20ft) / 26(40ft)
Cooling Feature
No Frost
Yes
Cooling Type
Twin cooling
Multi Flow
Yes
Refrigerator Feature
Metal Cooling Duct
No
Metal Cooling Door
Yes
Number of Shelf (Total)
4 EA
Shelf Material
Tempered Glass
Gallon Door Storage
1 EA
Number of Vegetable&Fruit Drawer
2 EA
Power Cool Function
Yes
Number of Door Pocket
8 EA
Interior LED Light
Yes
Beverage Center
Yes
Big Pantry
2 EA
Freezer Feature
Drawer Type
2 tier
Power Freeze Function
Yes
Interior LED Light
Yes
Dual Ice Maker
1 EA
Ice Making Capacity per Day (Cubed Ice)
3.1 lb
Ice Storage (Cubed Ice)
4.1 lb
Ice Making Capacity per Day (Ice Bites)
3.1 lb
Ice Storage (Ice Bites)
4.9 lb
Ice Scoop
1 EA
Easy Open Handle
Yes
General Feature
Door Alarm
Yes
Refrigerant
R600a
Exterior Feature
Door Type
Bespoke
Door Handle
Recessed
Colour
SS Panels Pre-built
Performance
Energy Consumption
695 kWh/year
Energy
Energy Star Certification
Yes
Installation
Free Standing
Yes
Smart
WiFi Embedded
Yes
Reviews
Average Customer Ratings
| | | |
| --- | --- | --- |
| Overall | | 4.62 |
| Design | | 4.92 |
| Features | | 5.00 |
| Performance | | 4.85 |
| Value of Product | | 4.85 |
Submitted 7 months ago
By hargou
From new jersey
Reviewed at


THe best design with all simple but needed features
Bottom Line Yes, I would recommend to a friend
Submitted 7 months ago
By Rosie
From San antonio texas
Reviewed at


1
Inefficient and very sensitive
this refrigerator doesnt have handles and the doors don't close most of the time - you really need to slam them to close them…they are very heavy… if not they stay open and it starts beeping - and this is always happening to us…. i called samsung to tell them we wanted to exchange it since weve only owned it a few months and they said not possible… the door has scratched and dented very easily - very sensitive material. not a very user friendly refrigerator - and not a workhorse- especially for the price.
Bottom Line No, I would not recommend to a friend
Submitted 7 months ago
By LuvNewTechGadgets
From Chicago, IL
Reviewed at


Very simple design. I'm getting used to not having handles on the doors. Inside is spacious, but different from my old LG. I like the two types of ice and the fresh water pitcher that refills. It helps with filling the coffee maker with fresh filtered water. We also have 4 drawers now rather than two. It's fun figuring out where to put everything. Right now there is a drawer full of chocolate. That has to change! :) All in all, we are getting used to it. No issues so far!
Bottom Line Yes, I would recommend to a friend
Submitted 8 months ago
By BevCenter
From California
Reviewed at


I love the beverage center feature. Finally owning a full size fridge has been great so far. Pros: Beverage center, space - even abundant shelving on beverage center door, collapsing shelf for taller items Cons: door handle is an awkward angle to lean down to on this model. Overall, I love the new fridge; but handle would feela bit better if it were a bit higher on the frame.
Bottom Line Yes, I would recommend to a friend
Submitted 8 months ago
By hargou
From new jersey
Reviewed at


includes all accesories and its energy start and its so quiet , no noise at all well done samsung tesn
Bottom Line Yes, I would recommend to a friend
Submitted 8 months ago
By turbotz
From Phoenix, AZ
Reviewed at


5
Modern Built-In-Like Look
I recently upgraded refrigerators and was so happy to have found the Bespoke line from Samsung. My kitchen was remodeled with sleek european style cabinetry and the standard refrigerator look was an eyesore. Unfortunately, I didn't have the proper setup for a built-in. Samsung Bespoke felt like the perfect solution. We opted for the 3-door counter-depth, with Beverage Center. The dual ice-maker is a huge bonus for us in Arizona, as we use a ton of ice. It's kept up with my household no problem. The matte black panels are so sleek. Zero complaints!
Bottom Line Yes, I would recommend to a friend
Submitted 8 months ago
By Brian G
From Middletown, Ct
Reviewed at


Purchased a month ago or so, Love the beverage center and the handleless doors. Very slick looking and plenty of space
Bottom Line Yes, I would recommend to a friend
Submitted 8 months ago
By TwinsMom
From Naples, Fl
Reviewed at


I purchased this refrigerator lass than a month ago and I am so happy with it. I love that there are no more handles to try to clean around and with the beverage center and water dispenser inside there are no more water streaks running down the face of my fridge! There is always a pitcher of ice cold water that automatically refills. Having the option of choosing from two different size ice cubes is an added bonus!
Bottom Line Yes, I would recommend to a friend
Submitted 8 months ago
By Suspendedsag
From New Jersey
Reviewed at


5
Fits like a glove, looks amazing!
Took some time to get used to not having handles to open the doors but after that it has been nothing less than great!
Bottom Line Yes, I would recommend to a friend
Submitted 8 months ago
By Valuelvr
From Olympia WA
Reviewed at


We ordered our new fridge from the Samsung website on a Saturday and it was delivered the following Wednesday. This replaced an old side by side refrigerator and we're so happy with all the extra space this provides. Love the features of the in the door beverage center and 2 size icemaker. Very pleased with our purchase so far!
Bottom Line Yes, I would recommend to a friend