36" Bosch French Door Refrigerator with Counter Depth Interior Water Dispenser - B36CT81ENS
Price
$5,949.00
Savings
$1,550.00
Our Price

$

4,399.00

CAD

Or as low as $488.78/month over 9 months. Apply Now

36" Bosch French Door Refrigerator with Counter Depth Interior Water Dispenser - B36CT81ENS
B36CT81ENS
Literature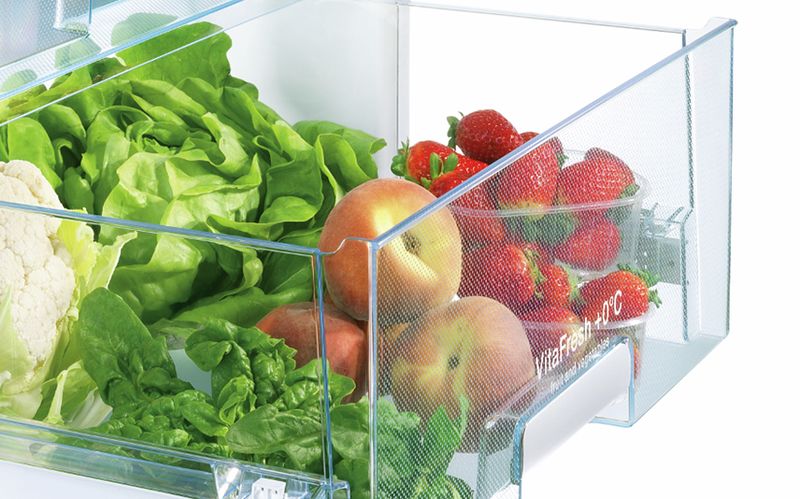 Preservation with VitaFreshPro
VitaFreshPro: automatically balances both temperature and humidity levels based on pre-programmed food settings -- such as produce or cheese.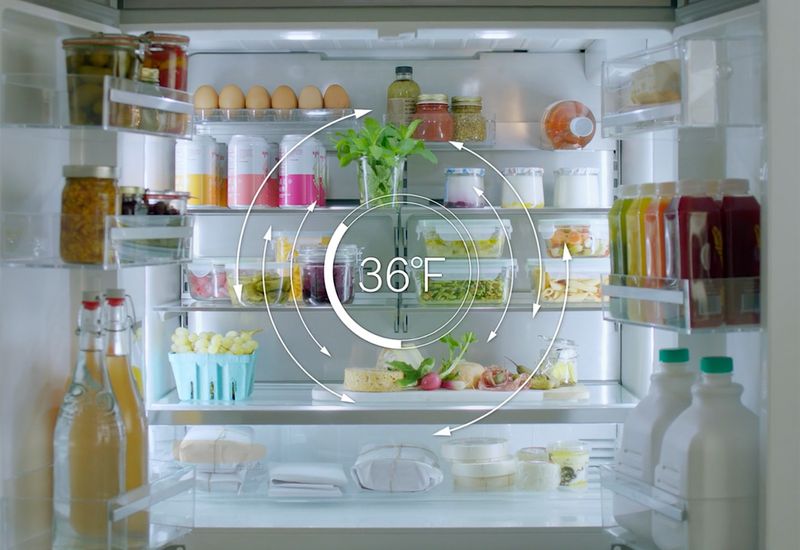 Maintain temperature with MultiAirFlow
MultiAirFlow maintains consistent temperatures throughout the unit by evenly circulating cool air.
UltraClarityPro Water Filter
UltraClarityPro Water Filter removes an astonishing >99.9% of sediments, including harsh elements like chlorine and chloramine.

ENERGY STAR qualified
ENERGY STAR qualified for energy efficiency.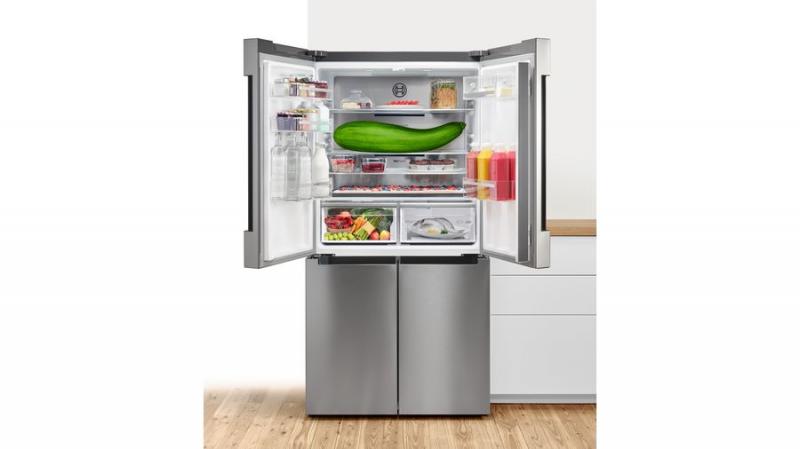 Now everything fits with ease.
Small difference in cm, big difference in volume: with just a few more cm width compared to a standard model, you are able to easily fit whole baking trays, big watermelons and other large items into our freestanding fridge freezer combinations. A larger interior gives a perfect overview and maximum flexibility.
Put beverages on display in the Refreshment Center
The Refreshment Center puts your favorite beverages on beautiful display. Entertain friends and family, or keep everyday refreshments on hand and at the ready.
Connection
Frequency
60 Hz
Fuse protection
10 A
Power cord length (in)
67 IN
Power cord length
240.0 cm
Watts
180 W
Comfort
Extremely quiet
No
Vario shelf
No
Basic touch control
No
EcoMode
Yes
easyAccess shelves
No
Connection
Volts
110-127 V
Plug type
120V-3 prong
Comfort
BigBox
No
VarioZone
No
Low frost
No
superFreezing
Yes
SuperCooling
Yes
VitaFresh Pro
No
VitaFresh Plus
Yes
VitaFresh
No
Freezing
Light Wattage - Freezer
LED
Star Rating
4
Freezing drawers (Stck)
3
Number of freezing flaps (Stck)
0
Cooling
Light Wattage - Refrigerator
LED
General
Width of the product
905 mm
Appliance Width (in)
35 5/8
Height of the appliance
1,830 mm
Variant color
Easy Clean Stainless Steel
Required cutout size (HxWxD) (in)
72 " x 36 " x 25 "
Height (in)
72
Door hinge
Other
Silence level
40 dB(A) re 1 pW
Refrigerator Net capacity - NEW (2010/30/EC)
426 l
Shelf Material - Refrigerator
Safety glass
Shelves for Bottles
No
Power cord length
240.0 cm
Power cord length (in)
67 IN
Connectivity
Home Connect
Yes
General
Included accessories
1 x cartridge for water filtering system
Connectivity
Home Connect Features
iService Remote, Remote Monitoring and Control
Camera
No
Size and Weight
Depth of the product
706 mm
Height of the appliance
1,830 mm
Depth (in)
27 13/16
Height (in)
72
Required cutout size (HxWxD) (in)
72 " x 36 " x 25 "
Net weight
150.6 kg
Net weight
332.000 lbs
Cooling
Number of shelves in fridge compartment
4
Size and Weight
Width of the product
905 mm
Appliance Width (in)
35 5/8
Cooling
Adjustable Shelves - Refrigerator
4
No. of egg racks
1
Number of Door Bins - Refrigerator
6